Name: Christine
Face/Heel: Face
Height: 5 ft 6 in
Weight: n.a.
Age: n.a.
Physcial Appearance (clothes): An attractive diva in her late twenties, with rich dark hair and simple wrestling costume.
Nicknames: n.a.
Catchphrases: n.a.
Taunts: Quick fix
Christine
Brushes her hair back with her left hand executing A Quick fix
Trademarks: Modified Ankle Lock
Finishers: Tomahawk Trap, Reverse roundhouse kick
Video:
https://www.youtube.com/watch?v=f8_Osbe0OIk
Picture: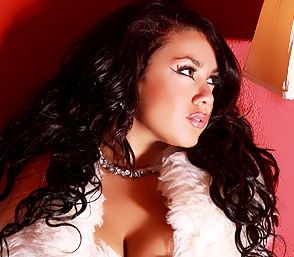 https://i.servimg.com/u/f61/13/41/12/41/f10.jpg
Hi all!
First of all,
I'm not female
. When I made this character I wasn't expecting myself to play with her for a long time, but now I like her almost as much as I like my other character on s1,
The Terrible Terrier
.
Playing a diva can be really difficult, so any help would be appreciated.
The name Christine came from the Stephen King book with the same title, my favourite one by the way. But unlike Christine in the book, the one in RTG is a face, a kind girl who wants to prove that she can do well in this division. Heels of the federation of course don't mind hitting a woman, so this should work out well.